Running a Sydney dental practice can be challenging work. There are so many things that you need to consider on a daily basis, such as the welfare of your staff, the satisfaction of your patients and the efficiency of your operational procedures.

However, you may not realise that there is one aspect of your dental practice that can affect all of these things and more – your dental equipment. The service that you provide is not only reliant on your skills and the knowledge of your staff but also depends upon the quality of the dental equipment that you are working with. But how does your equipment impact the success of your Sydney dental clinic? We've put together a list of the benefits your dental practice can experience by investing in only top-quality equipment.
Improves patient experiences.
Patient retention is one of the key aims of all Sydney dental practices, alongside gaining new clients. But patients aren't likely to return if they walk into your surgery and all they can see is old dental equipment that are loud, intimidating and clunky. You also cannot rely on these unsatisfied patients to recommend your practice to a friend. Worse yet, they may warn friends to stay away from your clinic altogether! While patients may not be aware of the technical features of your dental equipment, they are very tuned in when it comes to technological efficiency and operational competence. High-quality equipment is designed to look ergonomic and minimalistic (no trailing cables!), operate quietly and get the job done quickly, with very minimal patient discomfort. If your dental equipment ticks all of these boxes, you can rest assured that it will enhance your patient's experience and their likelihood of returning!
Helps you to keep your finger on the pulse of industry advancements.
You don't want to gain a reputation as the dental clinic that's stuck in the past, especially in an inner-city neighbourhood. Your chief clientele and workforce will, most likely, be an extremely tech-savvy generation. Your dental practice can cater to them by embracing technological advancements in dental equipment and systems that enhance convenience for both dentists and patients. This may include going digital with all of your patient's files and appointment reminders or investing in new equipment that fully integrates with your existing systems. Furthermore, staying up-to-date with industry advancements gives your practice staff incentives to remain in your employment. No one enjoys a high staff turnover; its detrimental to the success of your practice. Sending staff on training days for industry-leading equipment or machinery provides them with new skills. By doing this, you're advancing your practice's services and cultivating a positive working environment centred on career progression.
Prevents costly downtime.
Are some of your dental equipment limping along like they're on their last legs? While there's nothing wrong with holding onto older equipment if it still operates efficiently, it does have a tendency to be less reliable than newer models. And the last thing that any dental practice needs are breakdowns. For example, if there's a fault with your autoclave, you could be looking at downtime which results in cancelled appointments and angry patients. While emergency repairs services are available, it's best to avoid this situation altogether by investing in new, reliable equipment rather than second-hand dental equipment that's seen better days.
Assists you to stay ahead of competing dental practices.
High-quality dental equipment will improve the comfort and experiences of your patients. In Sydney, patients are spoilt for choice when it comes to dental practices. So you want to make sure your dental practice stands out for the right reasons. One way to get ahead of competing Sydney dental clinics is to make sure all of your dental equipment is of a very high standard. Something as simple as using intraoral cameras to clearly explain to your patients their diagnosis and treatment can be the deciding factor between them pledging allegiance to your practice or the one down the road.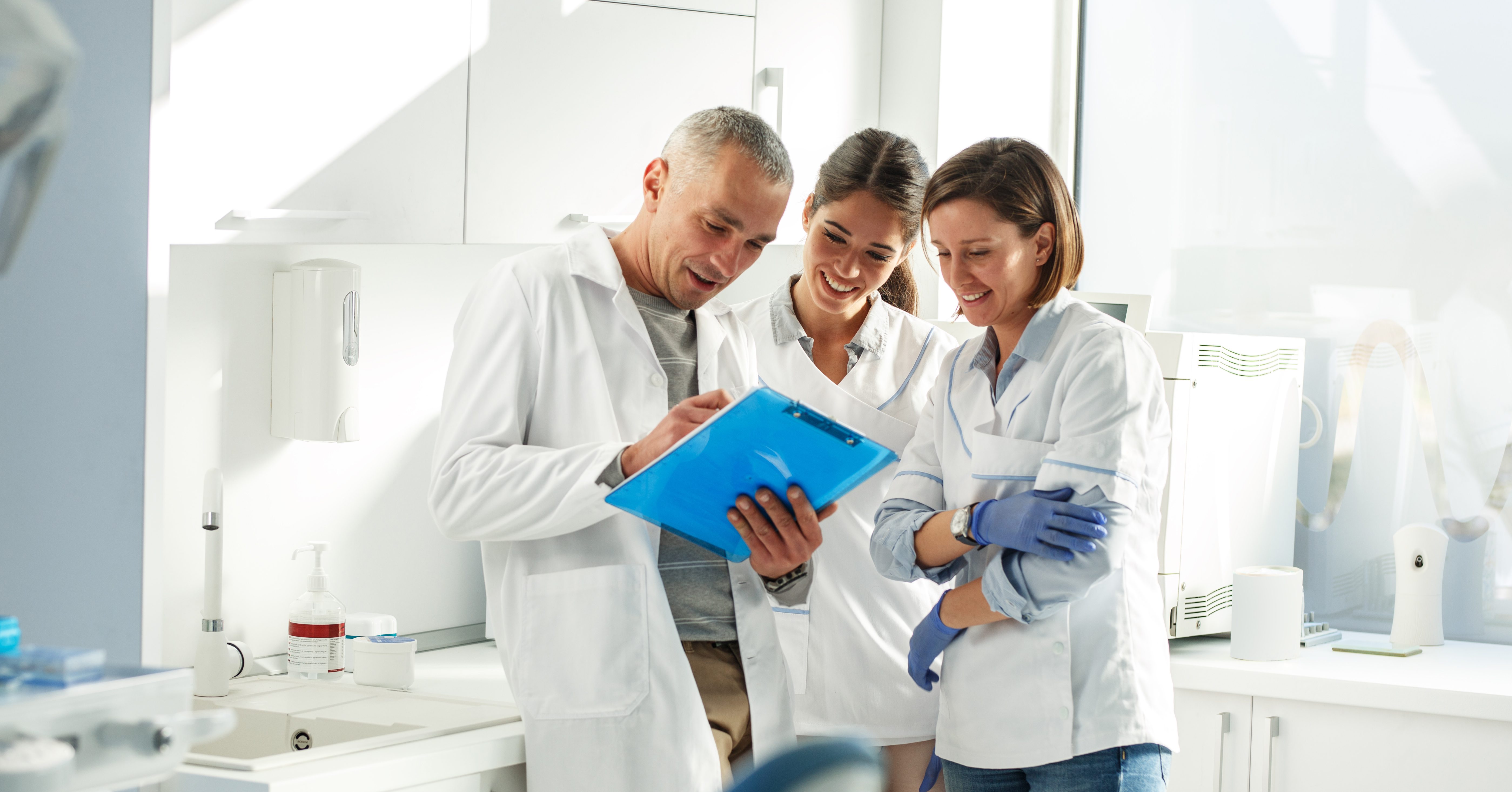 You want your dental practice to run like a well-oiled machine, with excellent, personalised patient care. Achieving this standard of care, however, can be challenging when you're spending a large chunk of your time performing admin tasks because none of your equipment integrates with your systems. When your dental equipment doesn't 'talk' to each other, you can spend hours of your day manually inputting data into patient files. This doesn't leave much room for 'wowing' your patients. In fact, non-integrated equipment can end up doing the opposite by delaying appointments and annoying patients. High-quality dental equipment often incorporates automated features designed to make your life easier. From directly transferring test results to patient files to easily sending x-rays to referred specialists, new equipment can streamline your workflow so that you have more time to focus on your services.
Presidental provides Sydney dental clinics with essential high-quality dental equipment. Our superior service and ongoing support has assisted many Sydney dental practices to reach success. Browse our online store today or contact us to discuss your dental practice equipment fitout.