Dear Dental Practitioners…
How well are you looking after yourself when it comes to reducing muscle strain and fatigue??

A-dec leads the market when it comes to research and studies of ergonomics and anthropometrics. When founding A-dec, Ken Austin's key objectives were to design equipment for doctors that would increase the quality of the working environment, and make them available as reasonably priced as possible.
For example, A-dec dental units were the first units to position instrumentation within comfortable reach of a seated dentist. Previously, dentists would stand to perform procedures. Today's sit-down dentistry has many ergonomic benefits and has extended career length for many dentists.
Over 50 year later, A-dec continues to lead the market with a wide range of products that are designed to improve the doctor's health and longevity. The following are just a couple of the latest products:
A-dec 500 stools – designed to increase blood flow to the doctor's thighs whilst maintaining the 'S-shape' spine posture.
A-dec Lever Foot Control– maximizes the doctor's focus on the oral cavity by taking away the need to look at the touchpad to change burr speeds and toggle water on and off. The Lever Foot Control provides 2x modes – cut 'wet' and cut 'dry' and operation of pre-set speeds, all controlled by the doctor's foot without having to interrupt the doctor's visual focus.
A-dec LED– reduces retinal fatigue due to correct Colour Render Index (CRI) matching, shadow reduction, and 3-axis rotation which allows better illumination of the oral cavity.
A-dec Continental delivery system– providing weight-less handpieces and ideal over-the-patient access to all instrumentation.
A-dec Preference Cabinetry– is designed with ideal dental workspace height, to prevent unnecessary movement and stretching to gain access to tools, instruments and composites involved with patient procedures.
A-dec 12 o'clock Duo– rotating workspaces, doctor's delivery + assistant's instrumentation all in one unit. This unit is positioned at 12 o'clock and is designed to provide access to everything related to the patient procedure without having to get up and walk over to another cupboard or bench.
Synea Vision handpieces– Penta LED+ provides CRI matched colour without any shadows on the burr, eliminating visual accommodation within the oral cavity.
A-dec 500 patient chair– the thinnest back rest on the market! A-dec's thinnest backrest is designed to provide a balance of comfort to the patient, yet unrivalled access to the oral cavity by providing flexible 'wings' on the backrest that allow the doctor to position their legs in under the patient backrest and achieve the closest proximity possible to the oral cavity whilst treating patients.
If you would like us to visit your clinic to advise on how you can improve your health, efficiency and career longevity, please do not hesitate to call us on 1800 773 743 for a FREE ergonomics and anthropometric consultation.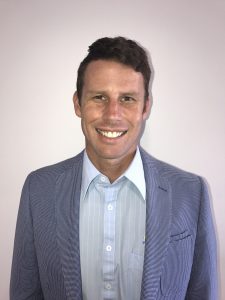 Warm regards,
Luke Williams,
Sales & Marketing Manager, Presidental