At Presidental, we've been getting many questions from clients and industry leaders on how COVID-19 has impacted the Australian dental industry and how we can get back on track. While we definitely don't have a crystal ball, we do have some thoughts, advice, and pointers on how dental care has changed and how you can keep up with these changes and use this as an opportunity to thrive. Please note that the advice given below is based on the circumstance at the time of writing and shouldn't be taken as law or official nationwide policies.
Why Is The Dental Industry One That's Been Hit So Hard?
Coronavirus particles are 60-140 nanometres in size, which means that the highest transmission risk is during aerosol-generating procedures. Unfortunately, a lot of the equipment used in the dental industry and during procedures, like high speed turbine handpieces, and even slow speed handpieces, ultrasonic scalers, lasers and syringes, tend to be at a pretty high risk of generating bio-aerosols. Also, a dental practice is a difficult space to practice social distancing in, never mind the fact that social distancing is impossible during dental treatment.
What Is The Solution?
While the creation of a vaccine will undoubtedly help, the only way to drastically reduce the chance of transmission in the first place is to directly address the aerosol generation issue and the ways in which we carry out our procedures.
Rather than focus on quick fixes that will solve our immediate or short-term problems, now is the time to accept that our new normal is here. The way in which we approach health, safety and hygiene standards has been permanently altered, and in an industry as competitive as the dental one, we must adapt our working practices in order to survive now and thrive in the future.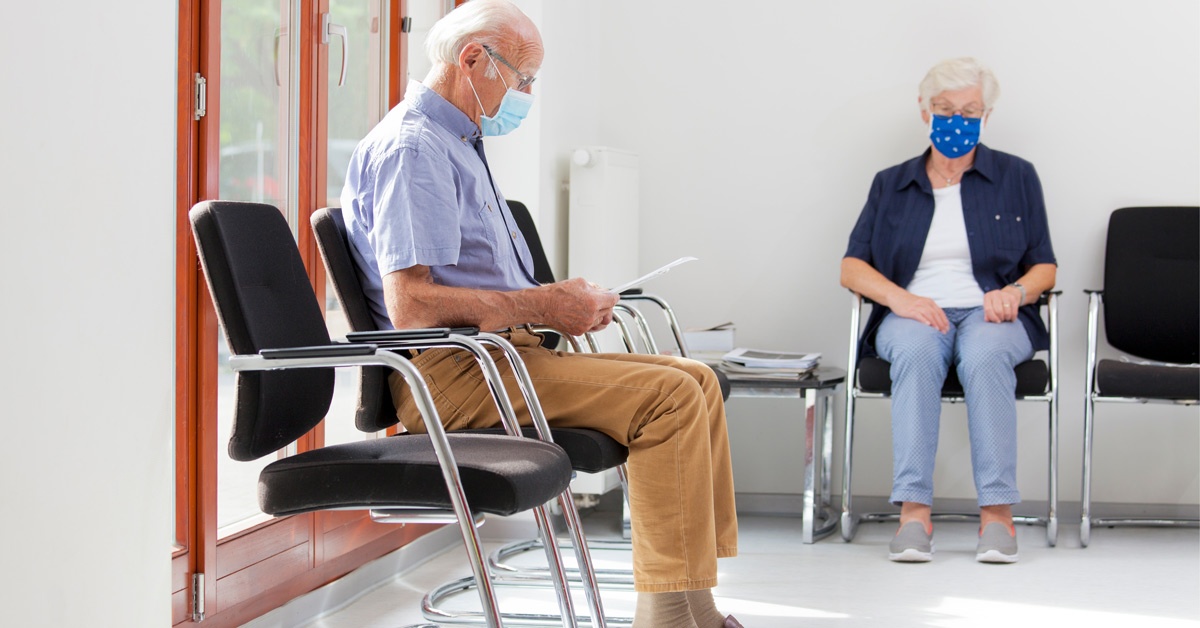 How Can We Change?
You cannot merely reassure patients with guarantees and blanket statements of confidence in your practice. We are all well aware by now that no one can control this virus or provide 100% certainty. What you can do is guarantee the use of regulated equipment which meets the highest safety standards and also has proven track records.
Now, you should also be figuring out ways to permanently adapt to how you carry out higher risk and AGP (Aerosol Generating Procedures) procedures. This might be the kind of tools and equipment that you use, or it might be the way in which you approach specific treatments. This can help to greatly minimise the aerosol that's generated or the risk of transmission.
Put Yourself In Your Patients' Shoes
Think about how your patient interacts with your staff and your practice throughout every stage of the appointment or treatment process. Where are the risks? Where can the chance of transmission be reduced or limited? Below we have given some examples of this:
Complete any initial consultations remotely. Try to avoid the patients entering your practice until necessary / they are ready for treatment
Use an online or telephone booking system
Call patients before they come in for an appointment to explain how they must adhere to any new policies or processes within your practice
Complete paperwork online and accept digital signatures
Rather than bring your patient in to discuss treatment options, results or a treatment plan, have these conversations via video call
Ask your patients to be tested for COVID-19 3 days prior to their appointment
Ask patients, where possible, to wait outside or in their cars before their appointment rather than in the waiting room
Ask that parents/guardians/chaperones of patients wait outside
Take the temperature of each patient as they enter the building
Install protective screens around your receptions desk
Ask that patients pay using contactless methods
Prevention Of Cross-Contamination
There are ways to specifically limit the chance of cross-contamination within your practice, and we have given some examples below:
Have AGP (Aerosol Generating Procedures) sessions and non-AGP sessions. This might mean only doing non-AGPs for the bulk of the day, then reserving the last 2 hours of the day for any AGPs.
Always use the correct PPE like masks, eye protection, aprons, gloves, etc.
If your reception staff cannot keep a 1.5m distance from incoming patients, then some form of PPE should also be worn
Consider using a controlled HVE system
Use rubber dams; these have been proven to reduce microorganisms by up to 95%. In actual fact, the combination of PPE, HVE, and rubber dams during the SARS1 outbreak in 2003 was hugely beneficial in reducing cross-contamination.
Compressors: A dryer on a compressor will give you a better quality of air, which means less chance of bacteria developing.
Suction Motor: We recommend that your suction motor exhausts through to the outdoors or alternatively a bacterial filter.
Maintenance: It is now more important than ever to stay on top of your dental equipment's maintenance. Not only can most practices not afford an expensive breakdown right now or even more downtime, but also any non-compliance with health and safety standards may leave you liable for any potential illnesses your patients contract.
Follow protocol: You (hopefully) would have followed a shutdown protocol for all of your equipment when practices were forced to close. Now you should be following the correct procedures for getting your equipment up and running. Do weekly checks to ensure that everything is still in working order.
For more than two decades, we have been providing dental practices with the industry's leading equipment as well as expert maintenance and servicing. If you would like to find out more about how Presidental can help your dental practice adapt to the rapidly changing times, and prepare for the future, get in touch with us today!