Choosing a dental equipment supplier in NSW can be a tricky task with so many options available. So how do you know which company to purchase your dental equipment from, and how do you know if they'll provide the service you are looking for?
There are many things to consider when choosing a dental supplier. At Presidental, we've put together this checklist for anyone who runs a NSW dental practice. Here's our top 5 must-dos to ensure you're getting the absolute best service you deserve.
How long has the supplier been in business?
Often a new business will start up, and then within months they are gone due to bad business practices or simply not being able to deliver the products that their customers require. It takes time to build long-standing relationships with dental equipment suppliers, which is what Presidental has done for over 20 years. We supply leading dental clinics in Australia because we are a trusted name in the industry.
It may be the case that purchased equipment may need to be adjusted, tuned up or altered in some way, to fit or operate optimally in your practice. Does your current supplier offer these services? If not, you're not alone. Many dental equipment companies don't provide after-sales support leaving customers in the lurch if something goes awry! Customer support at all points of your equipment's life is paramount, so when enquiring about equipment, don't forget to ask about after-sales support.
Presidental has the largest after-sales support and technical support team for dental equipment across the country. We have an ever growing team of equipment and consumable specialists, service scheduling, preventative maintenance coordination, warehouse and logistics, administration and accounts, and of course expert technicians in both metro and regional areas throughout New South Wales. Where possible we engage full-time employees to ensure that we can control the quality of work and availability of schedule for our clients. It is Presidental's commitment to grow with our customer base.
It is important to check the ratio of customer base versus the number of full-time technicians employed. Many suppliers have a large customer base, backed by a small support team which does not result in capacity for quality after-sales service.
Does your supplier know anything about you or your brand?
At Presidental, we don't blindly accept money from customers. It is imperative that we get to know our customers first. We like to understand their field of work, where they are based and what their clientele is like. Knowing our customers inside out allows us to provide the best service we can. Different equipment requires different adjustments, depending on how it is utilised in the field.
Is your supplier just an order taker? Or are they adding value to you and your team?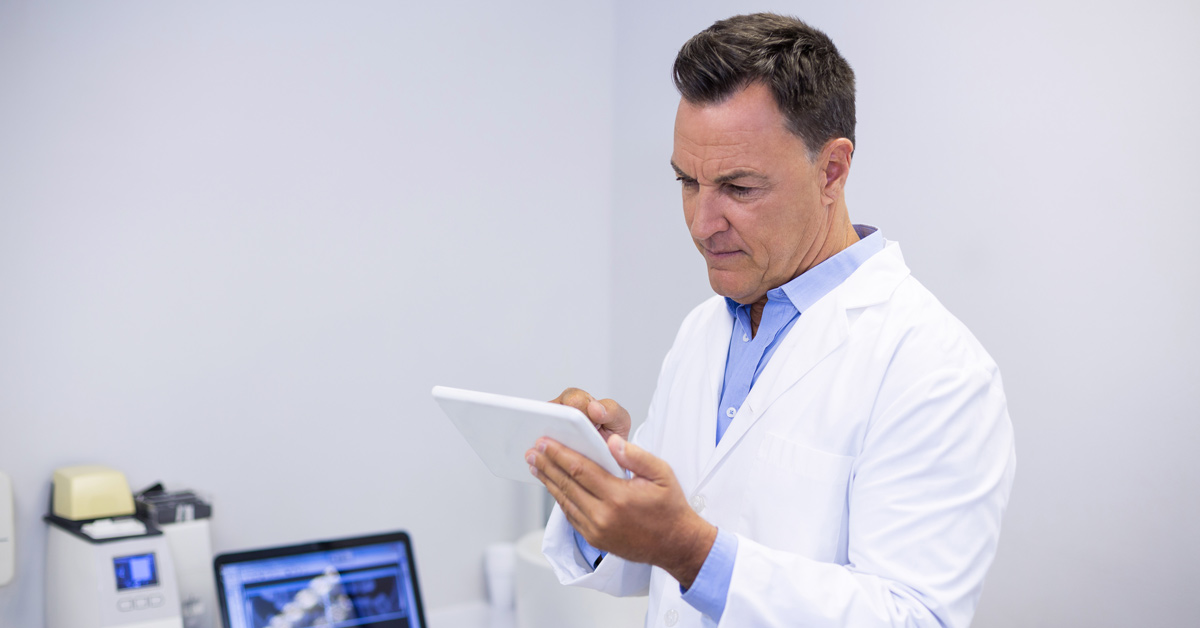 Presidental prides itself as a trusted advisor to many doctors. We are committed to continual learning from the professionals we meet, and the clinics we visit. We are in thousands of NSW dental clinics per year and have a firm grasp on the latest equipment technology, and what is working well – not to mention what is not working and is causing the most frustration to many clinics and their teams.
Our equipment specialists are well-versed in the knowledge of:
ergonomics and anthropometrics for medical and dental practitioners
the latest updates to infection control standards
ideal steri-room workflow
digital imaging and integration – both intra-oral and extra-oral
milling system compressed air requirements for the plant room
redundancy or contingency options to mitigate risks of equipment downtime
analysis of cost of ownership, with the ability to provide a business case which compares the cost of new equipment versus the outlay on the maintenance of old equipment
We understand that as a doctor, you are focused on the quality of your work and want the best results for your patients. It can be difficult for you to find additional time to search out the right networks to assist with the business side of running a clinic. So, in addition to the services we offer, our dental equipment experts have access to a range of specialised networks that we can offer to our clients.
Just some examples of the professional networks we can introduce doctors to:
Medical & dental finance specialists
Real estate and property scouts, also specialising in negotiating leases
New clinic design, build and fitout
Medical & dental IT setup and ongoing support
Practice management and business coaching services
What products do they have access to?
It's important to ensure that your supplier has access to quality products and brands. After forging a reputation as dental equipment experts, and trusted advisors for many dentists, Presidental was approached by multiple major dental equipment manufacturers to supply their products. A-dec, W&H, Acteon, Cattani and Miele are just a few of the companies that became aware of the work we were performing within surgeries. We partnered with these exclusive companies to promote their high-quality products, as they are the best in the business.
Are you looking for a new dental equipment supplier? Presidental has stood the test of time with unrivalled and unparalleled service. View our product range here or contact us directly.