With the advancements of LED technology, some practitioners are now claiming that traditional, overhead dental lights are not necessary if the doctor has a headlight. Dental lighting expert Roy Fried, notes that this claim is "a common misconception".
If you're thinking about revamping your current practice, or are building a new practice, we've put together an article on what we believe to be the most important things to consider when fitting out your NSW dental practice.
How much light is enough?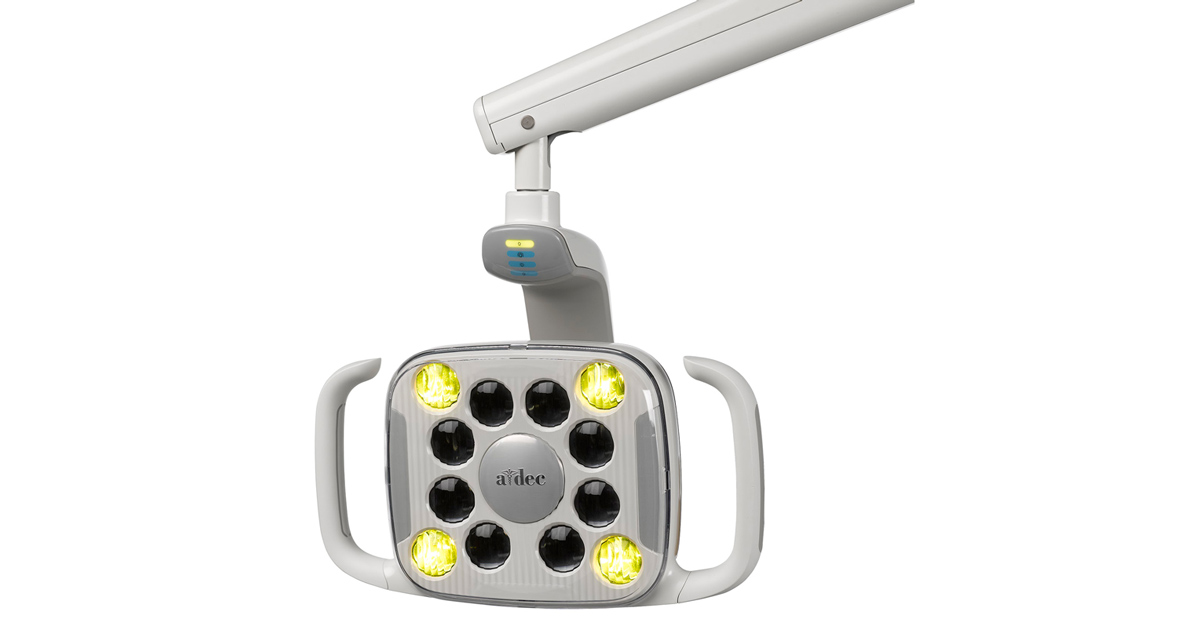 Proper light is essential to delivering quality patient care and reducing fatigue in the dental team. Adequate illumination during examinations and procedures is crucial in ensuring important details aren't overlooked by the naked eye. It is absolutely essential for the light to be bright enough for the team to clearly see anatomical features. Clinical lighting varies from 10,000 lux to 160,000 lux, but the basics of good dental lighting are universal:
Adequate brightness to reduce eye fatigue
Optimal colour rendering for accurate diagnosis
Ergonomic positioning for healthy posture
Broad Illumination or Focused Task Lighting?
Different types of dental lights are designed with different tasks in mind. Focus task lights are small and use a directional light that is easily focused on the target, but creates harsh contrast and dark shadows on adjacent surfaces. Broad illumination lights do the best job of reducing glare and dark shadows but might need moving more often to illuminate areas that are difficult to access.
The overhead LED dental light is regarded as the highest degree of uniform light. 'A-Dec LED dental lights' are engineered with a stadium lighting design that illuminates from 8 different directions. If a couple of these directions are blocked, the other LED's cover for it. An exceptional illumination is a result when using light such as this.
Handpiece lights create a much smaller area of illumination, being that the light is used to illuminate the direct spot in which the doctor is working. Headlights are similar to handpiece lights, which also only offer directional task lighting.
Are Obstacles Keeping You in the Shadows?
Ensuring your New South Wales dental practice has superb lighting that can combat shadows when necessary is a must if longevity is to be taken seriously by the doctors. Obstructive shadows usually cause doctors to intuitively tilt their head, leading to poor posture and eye fatigue. A-dec's 500 LED dental light does an excellent job of providing shadow dilution, which is the ability of a light to reduce shadows, despite obstacles that may be (partially) in the light path.
Are Colors Rendered Accurately?
The ability for a dental light to render mouth tissue naturally is one of its primary goals. When choosing a light for your NSW dental practice, the Colour Rendering Index should be referenced. The higher the CRI, the better. For example, the A-dec 500 LED Light provides a CRI of 94.
Employing the correct lights for your New South Wales dental practice is one that will benefit the patient and the dental team. The work provided will be more efficient, the fewer movements the doctor and/or dental assistant has to provide, the less risk of bad posture. Presidental offer a thorough range of operatory lighting solutions, including the full A-dec brand mentioned throughout this article. Whether you're starting a new dental practice in New South Wales or looking to update your equipment, feel free to contact us.